Like at home but elsewhere!
We offer apartments in the heart of Metz for your stays of a weekend or a few days.

You will feel right at home thanks to all the amenities and comfort of a true home.
Appartement entier de 60 m2 avec Sauna et Spa privatif à partir de 170€ la nuit
A proximité du Centre Pompidou, le Loft Spa vous offre tout le confort nécessaire pour apprécier votre séjour à Metz
La Chambre noire vous propose un séjour en toute intimité dans un cadre atypique au coeur de Metz.
Our apartments in the heart of Metz
We present our apartments in the heart of Metz near all amenities.
If you book a minimum stay of 7 nights you will benefit from an automatic 10% reduction and our prices are always "Tourist taxes" included!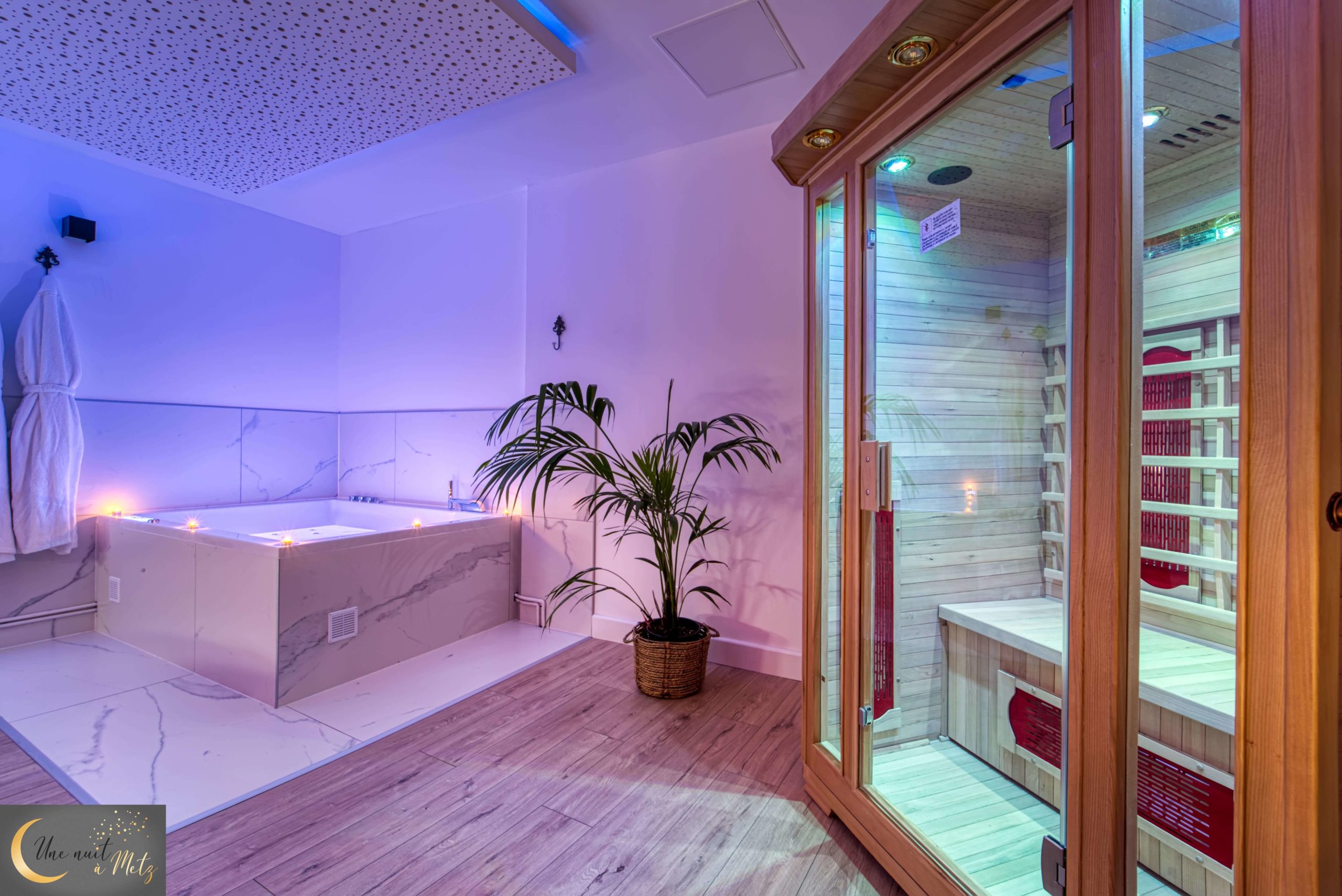 Spa et Sauna
au cœur de Metz
From 170€ / night
Private Sauna & Spa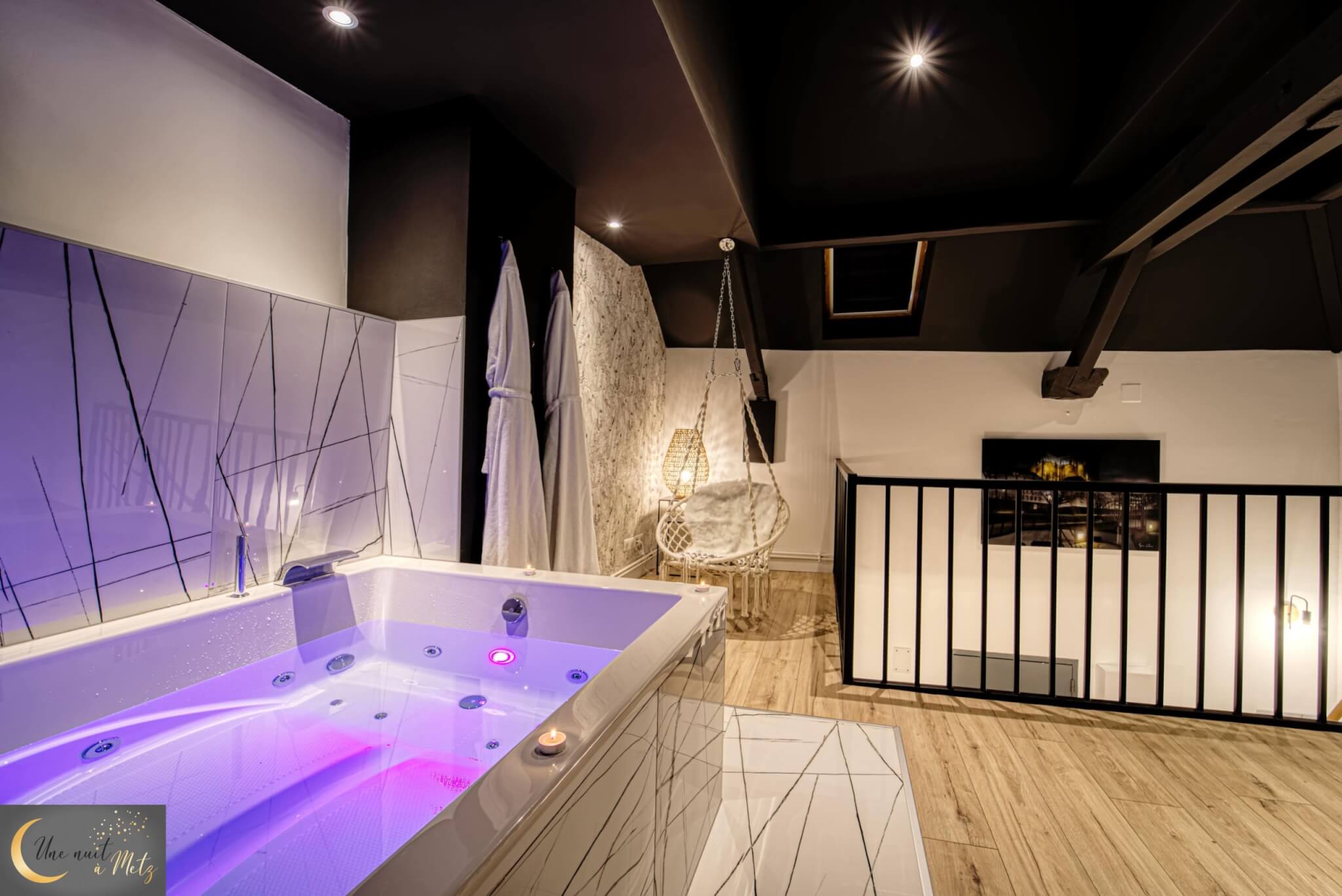 Le Loft Spa
au cœur de Metz
From 170€ / night
Private Spa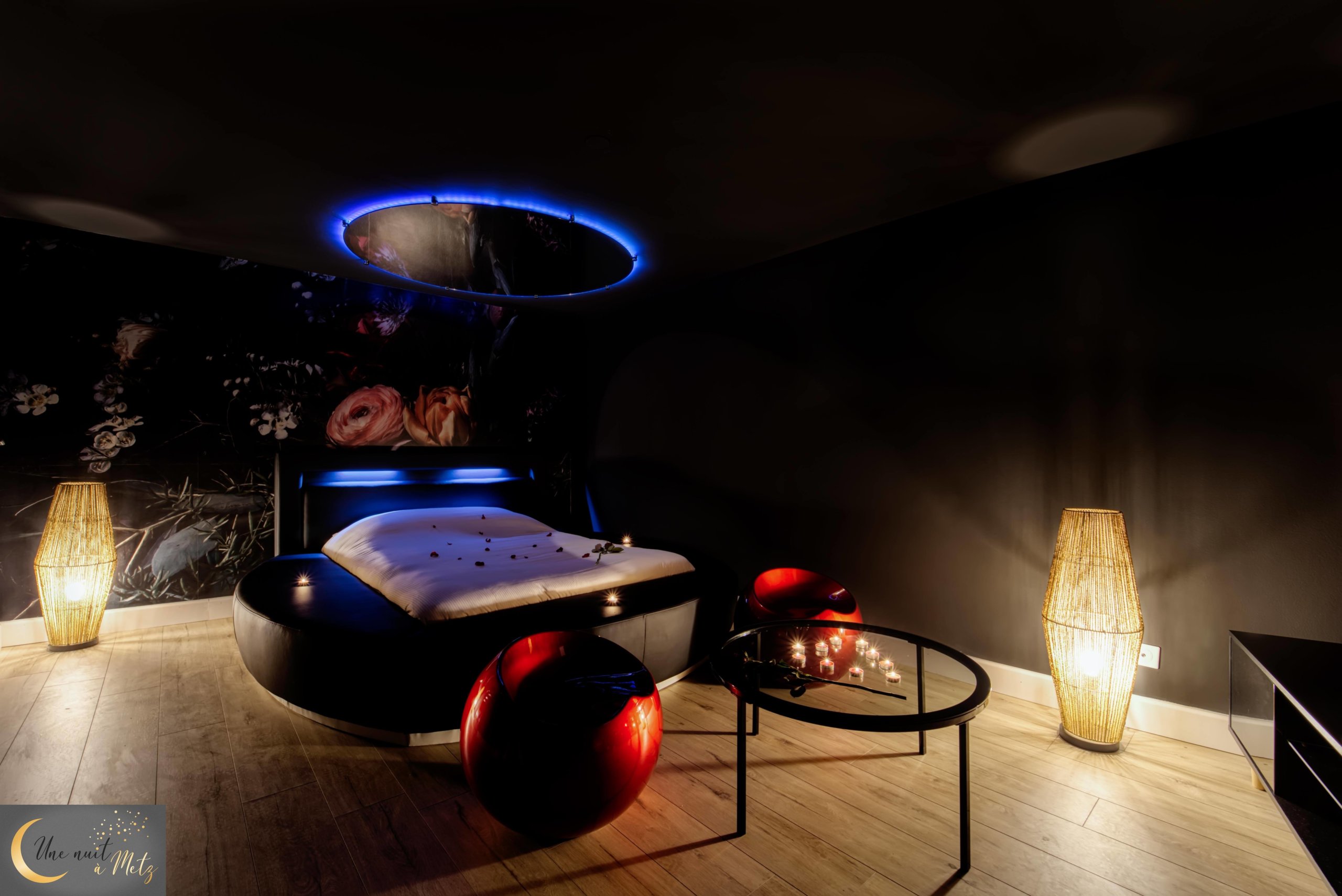 La Chambre noire
au cœur de Metz
From 80€ / night
An atypical experience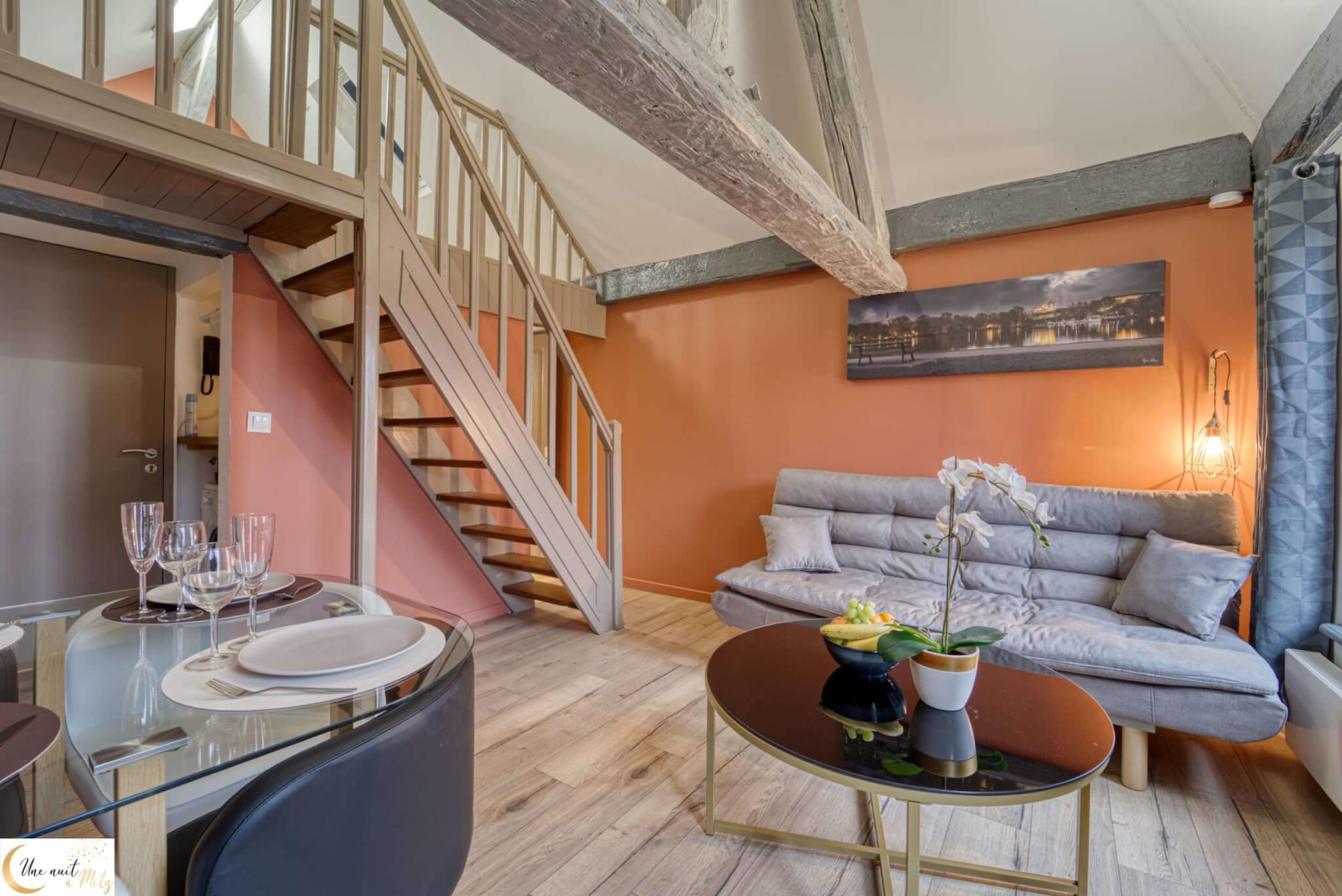 Duplex de charme
au cœur historique de Metz
From 70€ / night
Comfort & Calm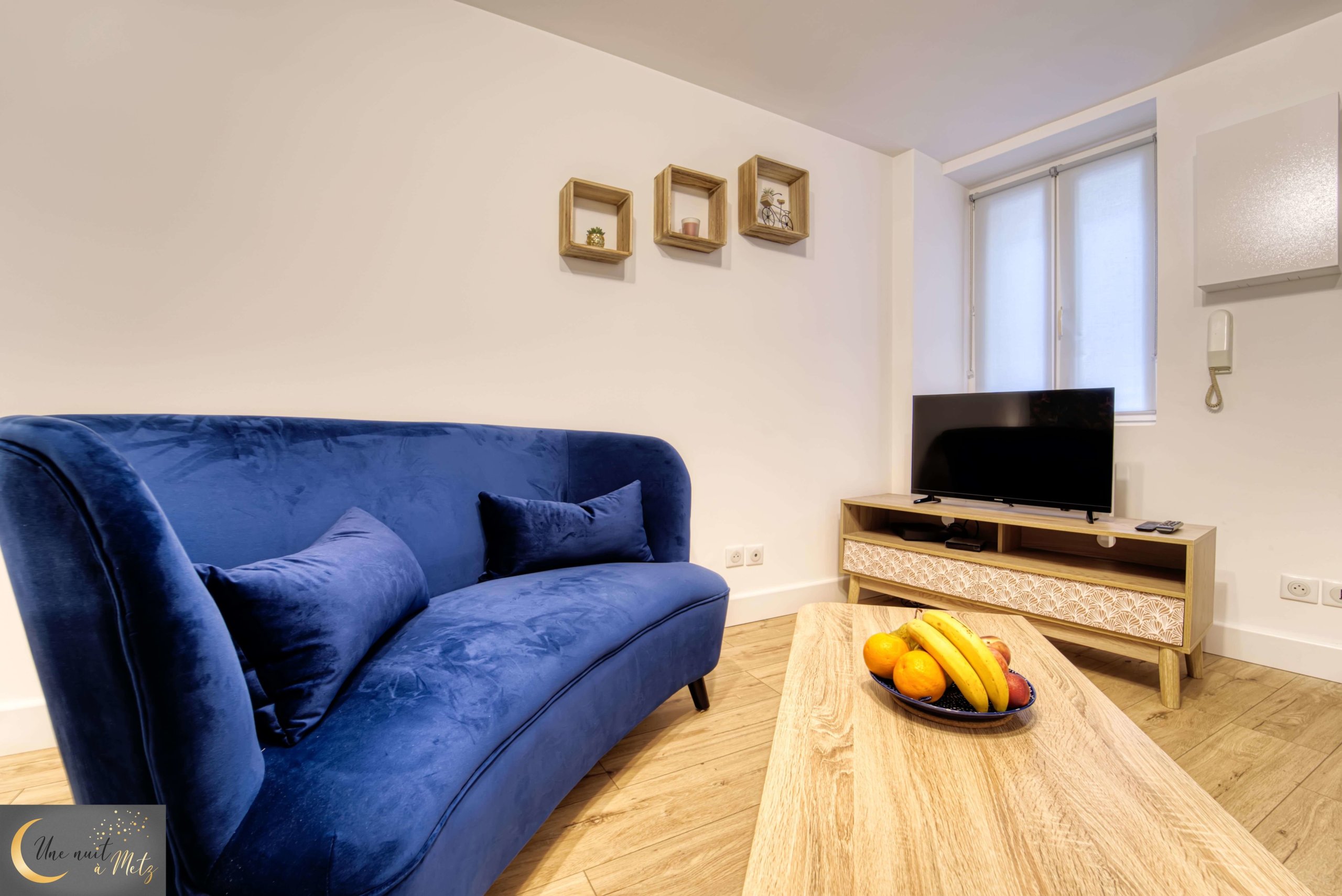 Charmant studio
au cœur de Metz
From 60€ / night
Comfort & Calm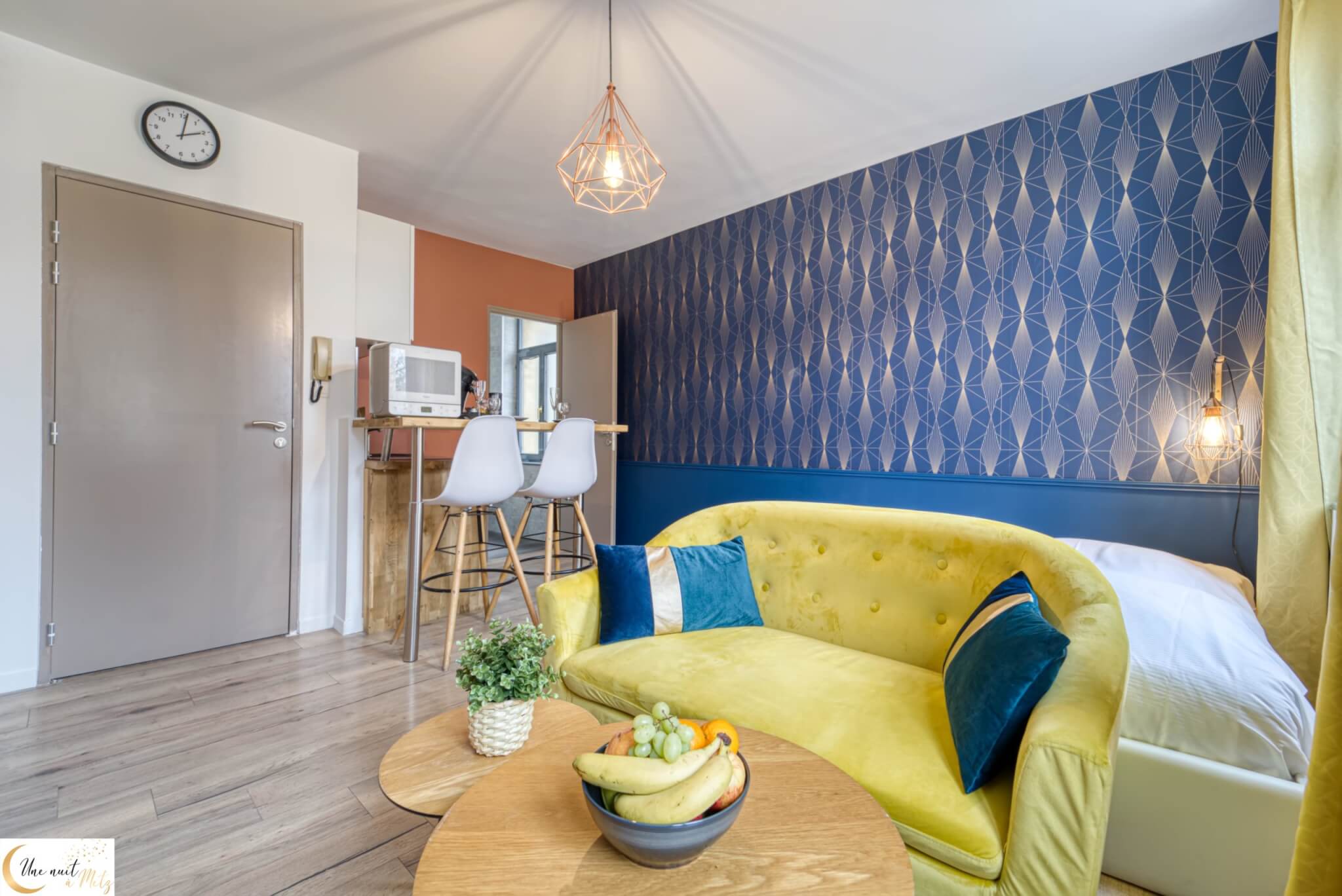 Cosy Studio lumineux
MetzHyperCentre
From 60€ / night
Comfort & Calm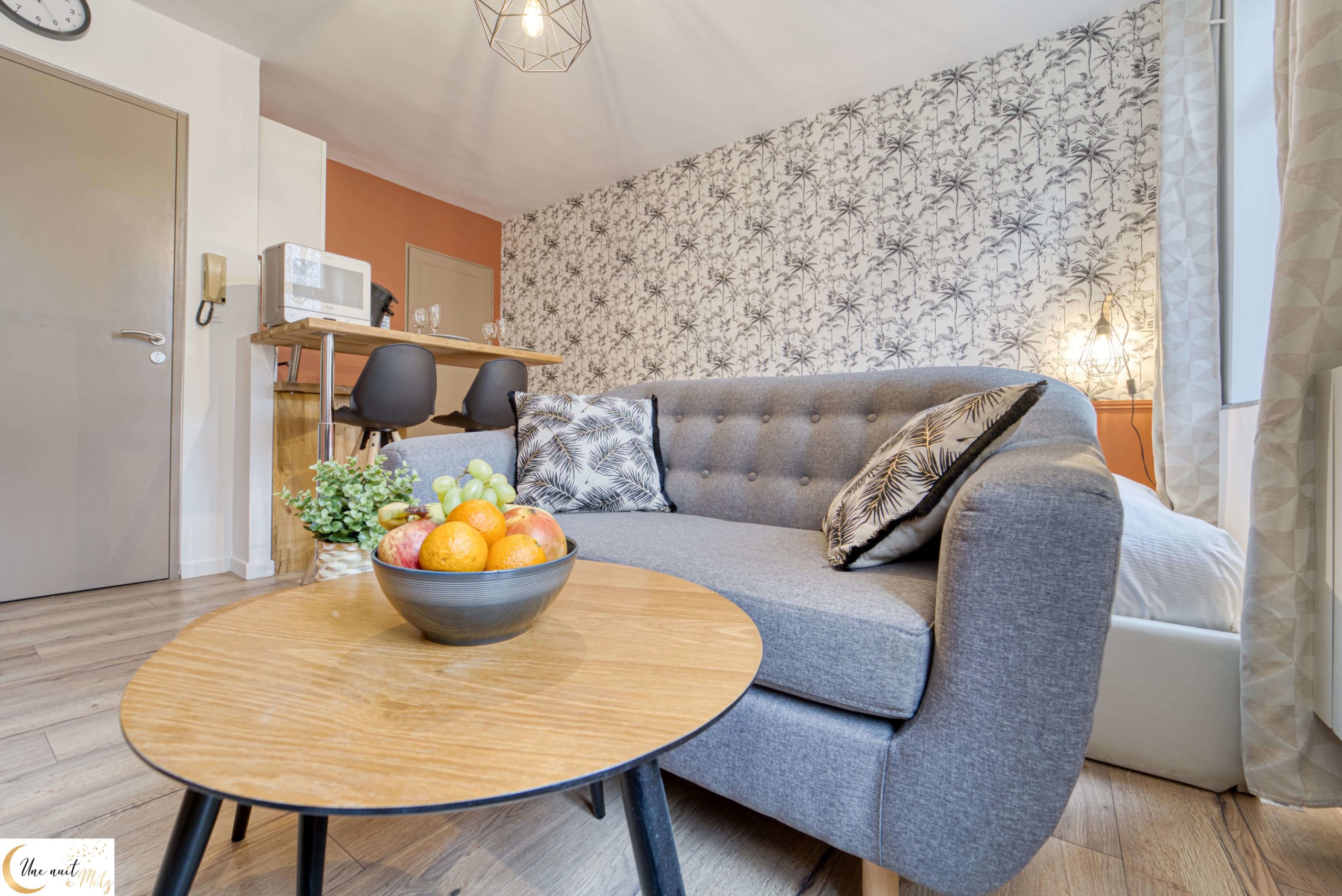 Magnifique Studio
au cœur de Metz
From 60€ / night
Comfort & Calm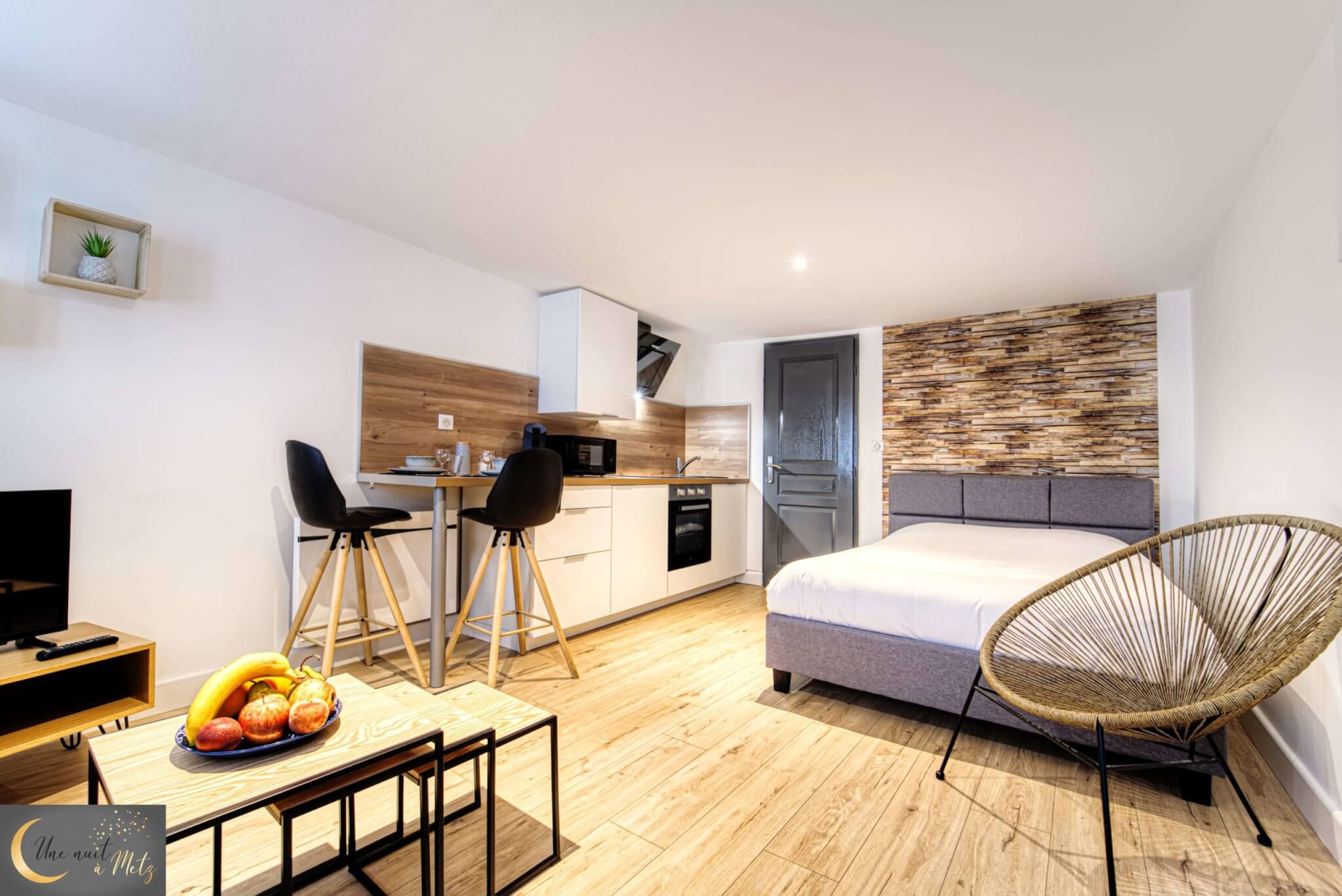 Mignon Studio
au cœur de Metz
From 60€ / night
Comfort & Calm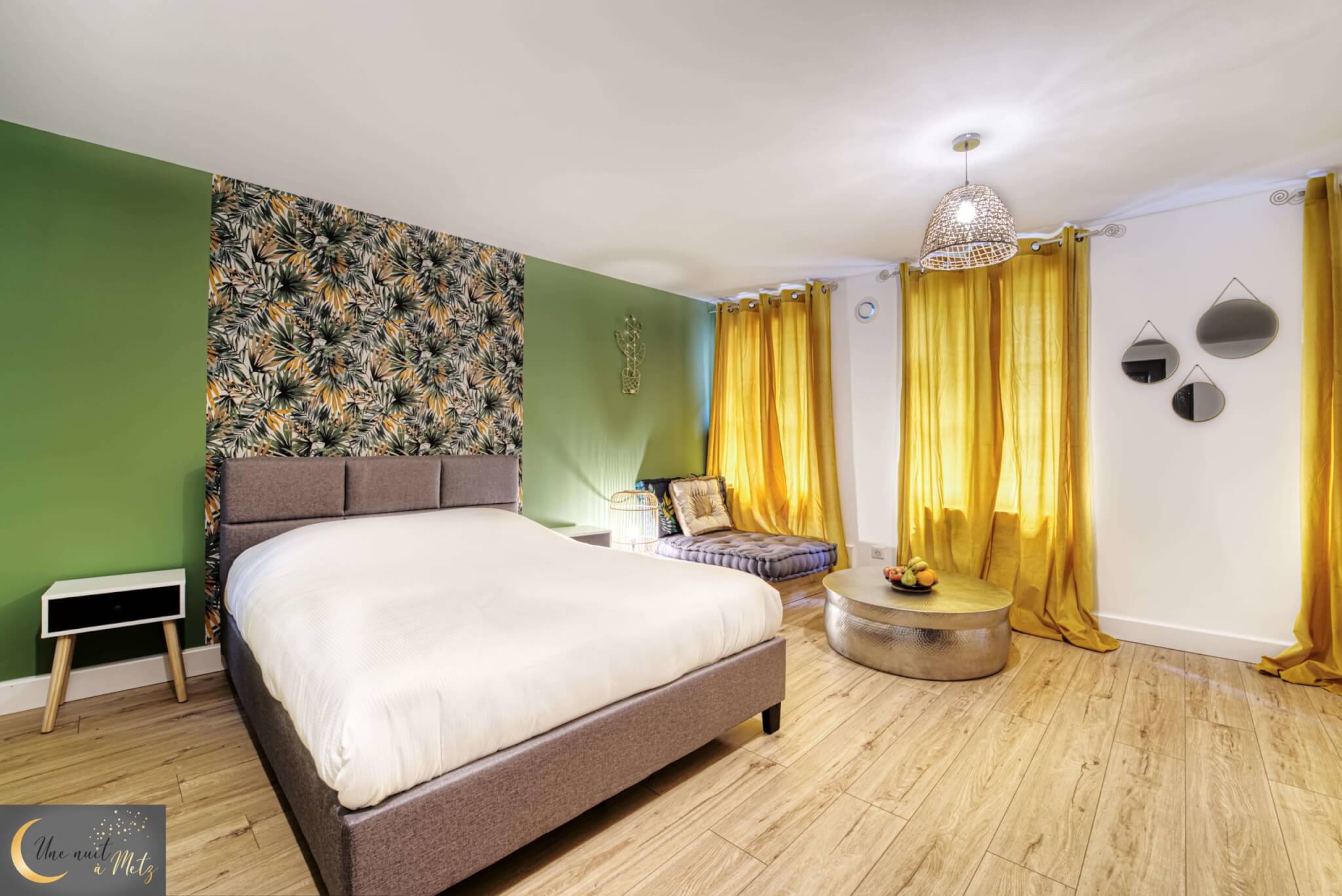 L'Olivier
au cœur de Metz
Coming soon
Convenience and comfort
« We liked the ambience of the room which was very pleasant and the calm of the place, perhaps due to the rental on weekdays. »
« The balneotherapy was really great! The apartment super clean and the place very quiet, we slept well. The instructions for starting the Spa were very clear.. »
Une nuit a metz
Quartier Outre Seille
57000 – Metz